On 22 April 2018 the website was updated.
Irish classes are at the Gaelic Club, 64 Devonshire street, Surry Hills. Sydney.
Aisling Vaughan teaching concertina & accordion Gaelic Club Aisling is a highly regarded Irish musician, dancer and singer from County Cork, who will be teaching concertina and button accordion at the Gaelic Club, Surry Hills. Contact 0456 532 239 This e-mail address is being protected from spam bots, you need JavaScript enabled to view it

The United Irish Ex Services Association Australia march every Anzac Day and St Patrick's Day, and meet up afterwards for a drink at the Gaelic Club. People who served in the Irish Military Force Reserves, Cadet or Territorial Army Units, are invited to join them, at no cost. The Association is a 32 Counties non sectarian organisation. For details, contact Patrick Armstrong: This e-mail address is being protected from spam bots, you need JavaScript enabled to view it 0414 706 018.
Below: President, Aoife, third from right and 2017-18 committee of Irish language School Sydney - Scoil na Gaeilge Sydney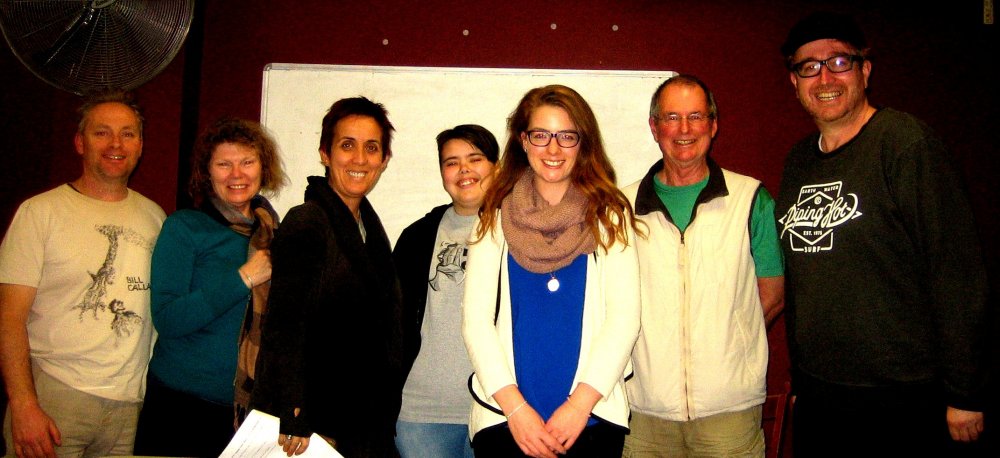 For information on an important change in the official policy for non-EU de facto partners of Irish citizens applying for immigration permission and residency in Ireland on that basis see www.inis.gov.ie/en/INIS/Pages/immigration-updates.
Returning to Ireland? Trying to navigate Ireland's immigration system? Planning a move abroad? We've got you covered at http://www.migrantproject.ie #GlobalIrish
The Irish National Association has a Public Cultural Fund, you can make tax-deductible donations by going to www. givenow.com.au and searching for 'Irish National Association Cultural Fund' .